Planting Day
Water by Design has launched an initiative encouraging organisations to install Water Wise Street Trees using passive irrigation technology. This technology utilises readily available stormwater, rather than potable water to irrigate street trees, reducing costs and the impacts of stormwater.
Ipswich City Council
Ipswich City Council collaborated with a local developer to install two beautiful new Water Wise Street Trees at Spring Mountain (Photo: Eureka Landscapes)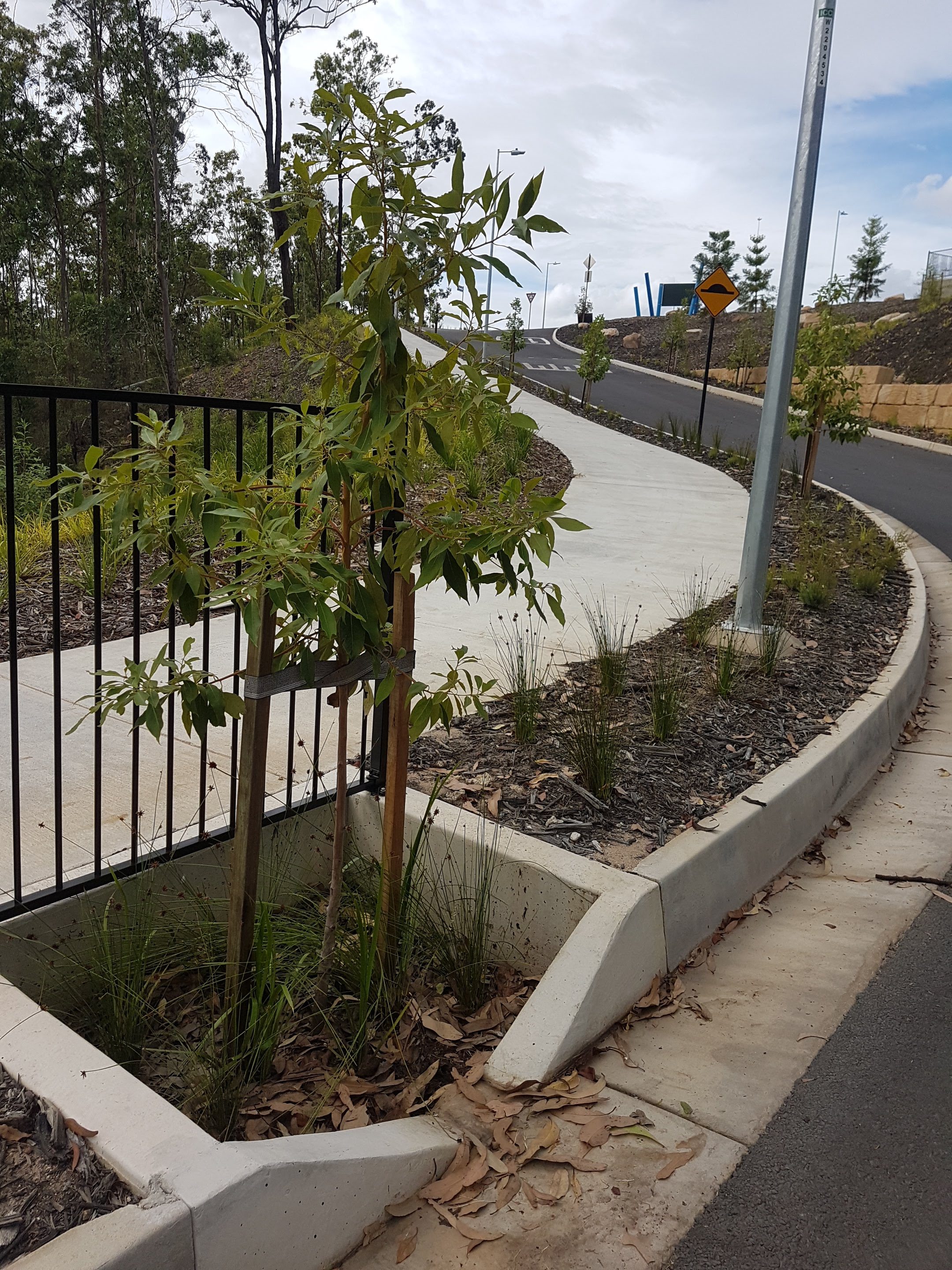 Townsville City Council
Congratulations to Townsville who have joined the growing list of cities with Water Wise Street Trees (Photos Jared Johnston, TCC)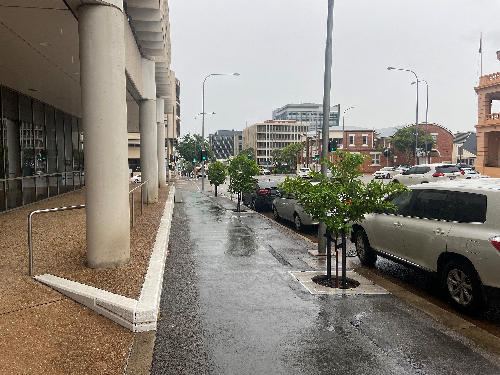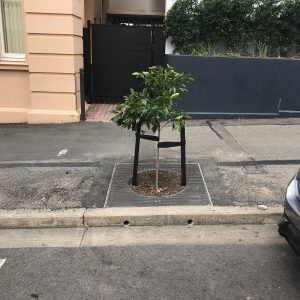 Mackay Regional Council
On 4th April 2019, Mackay Regional Council planted four new street trees. Two were water wise and two were standard trees. To take a look visit Maud St, Mirani – we cant wait to see how this installation goes! (Photos courtesy L. Galea, S Wabnik MRC).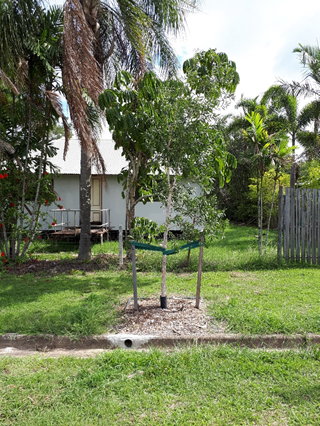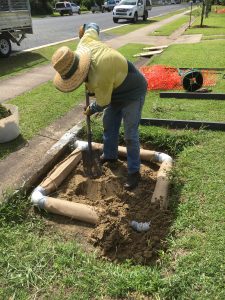 Brisbane City Council
Brisbane City Council has posted some photos of their Water Wise Street Tree and they are seeing some impressive differences between the Control Trees and the Water Wise Trees  (Photos courtesy T. Davies BCC)
Control Tree                                                                      Water Wise Street Tree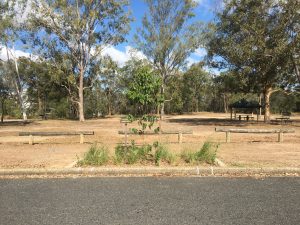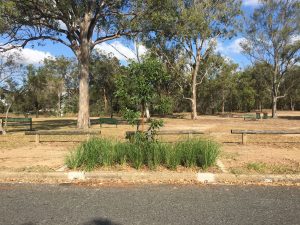 How to build a Water Wise Street Tree
Check out a video of the construction process here
Water Wise Street Tree Online Training – Coming Soon
Water by Design are set to release a new online training course for Water Wise Street Trees. Please get in touch to register your early interest Glenn Browning | glenn.b@hlw.org.au | 07) 3177 9128
Water Wise Street Tree Design Catalogue – Download Now
As part of the Erosion and Sediment Control and Urban Stormwater program, Water by Design have put together a package of design details to compliment the existing Bioretention Technical Design Guideline and the Street Tree fact sheets.  One of the key components that is often missing from many street scale biobasins is site integration and this is difficult to articulate in a standard guideline because there are so many different ways a tree biopod could be incorporated into a street. So we are looking for a fresh approach. There are lots of great ideas that have already been constructed across the region and lots of talented designers so it does not feel right to rely on just one or two designers. In this regard and we have crowdsouced a diverse catalogue of design details from the wider industry. Topics covered include:
Tree pit type (retrofit – sat zone)
Inlets / drainage options
Surface / edge treatments / tree guards
Street Integration
Find out more
Download the resources below for more details on how to get involved.