Planting Day – 6th December
Water by Design has launched an initiative encouraging organisations to install water wise street trees using passive irrigation technology. This technology utilises readily available stormwater, rather than potable water to irrigate street trees, reducing costs and the impacts of stormwater. So far we have 6 Councils participating in this event including Townsville, Mackay, Rockhampton, Sunshine Coast, Brisbane and Gold Coast
Get involved
Download the flyers below for more details on how to get involved.
Register your interest
Glenn Browning | glenn.b@hlw.org.au | 07) 3177 9128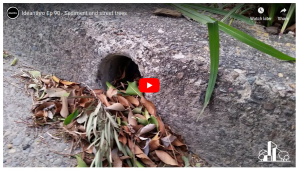 The original videos can be found at ideanthro.com
Please note: These videos are shared for discussion purposes only. By sharing these videos, Water by Design and Healthy Land and Water is not necessarily providing endorsement of the content of these videos. Professional advice should always be sought when designing these systems.