ESC Field Day 10/03/20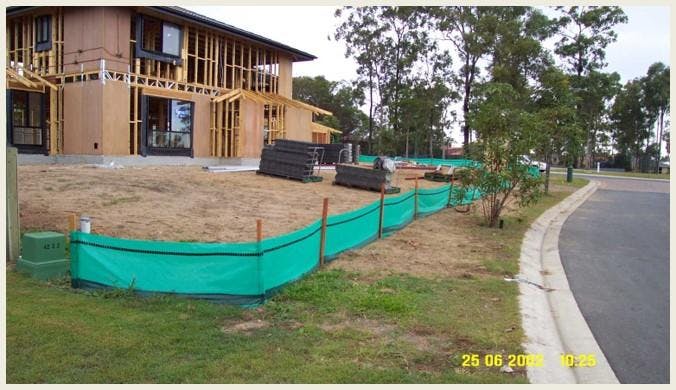 Healthy Land and Water, together with the Department of Environment and Science and the International Erosion Control Association invite you to join us for a half-day field demonstration at the site.
The basics of soil erosion and the benefits of best practice ESC will be covered to provide you with a comprehensive understanding of how soil erosion is an environmental issue. The difference between erosion control & sediment control will be explained along with correct ESC techniques and methods and ESC products.
Please contact Adrian Crocetti at Healthy Land and Water on 0438 660 961 or adrian.c@hlw.org.au if you would like more information.
Address: Follow signs at the end of Macarthur St to venue at Alexandra Hills.
For more information and registration, follow the link:
Proposed Events
Below is a tentative calendar of Water by Design events for the next 6 months.
Please note dates and locations are subject to change.
Eventbrite tickets will be advertised through our networks prior to the even
17/2    Fraser Coast Regional Council (Hervey Bay) – ESC training
18/2    Fraser Coast Regional Council (Hervey Bay) – ESC training
27/2    Cairns – ESC Community of Practice
5/3      Ipswich City Council – Water Wise Street Trees
10/3    Redlands – ESC Field Day
17/3    City of Gold Coast – training
25/3    Cairns – Field Day
26/3    Townsville – Field Day – tbc
6-10/4  Bundaberg, Rockhampton, Gladstone, Whitsunday – WbD tour
23/4     Yarrabilba – Emerging technology training
9/6       SEQ – Stormwater Community of Practice
10/6     Redlands – ESC Field Day
Past Events
CRC WSC – Water as an Enabler Series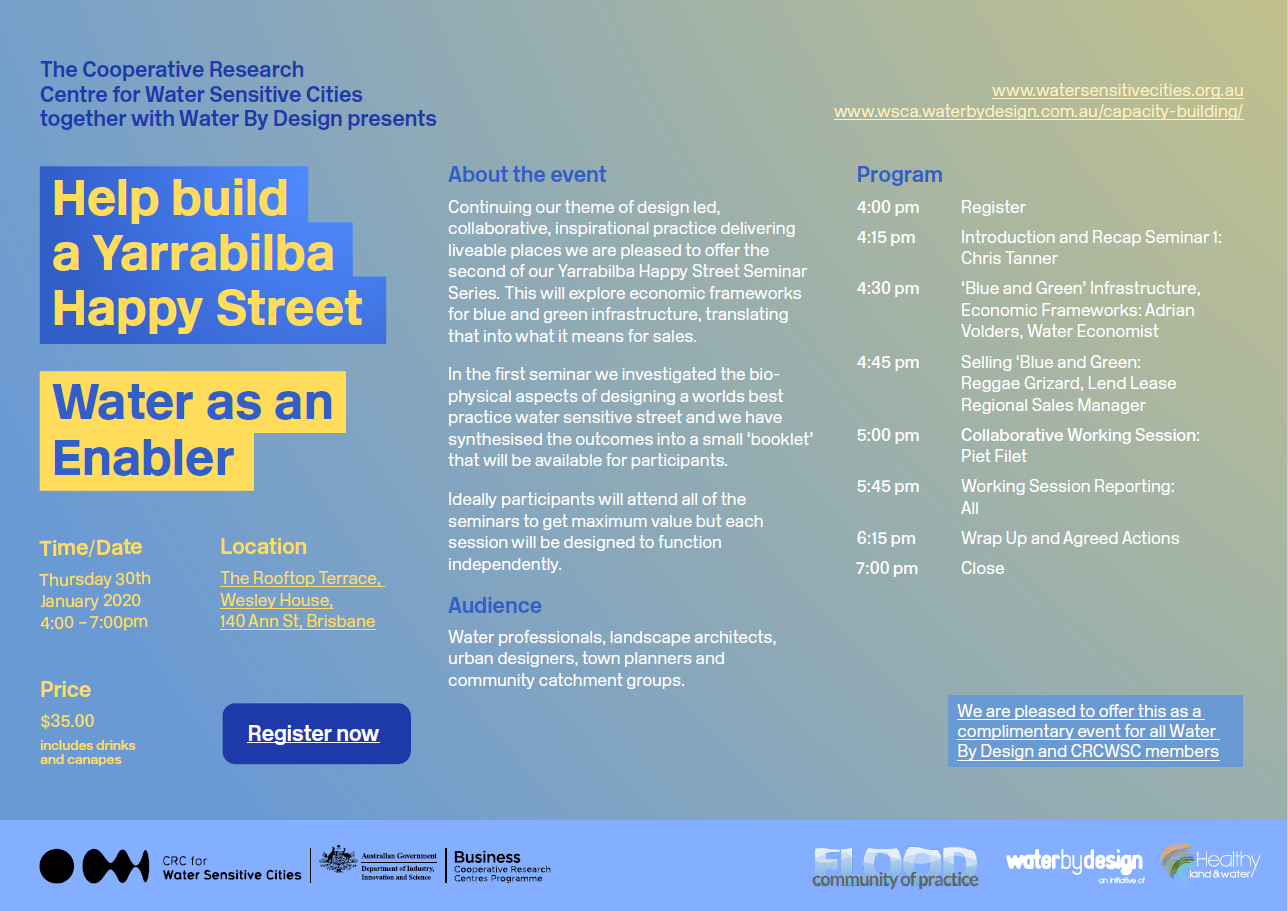 Glenn presented the Strategic Waterways Project
21st to 24th October, Brisbane.
WbD will be making two presentations
Rachael presented on the Davidson Street Project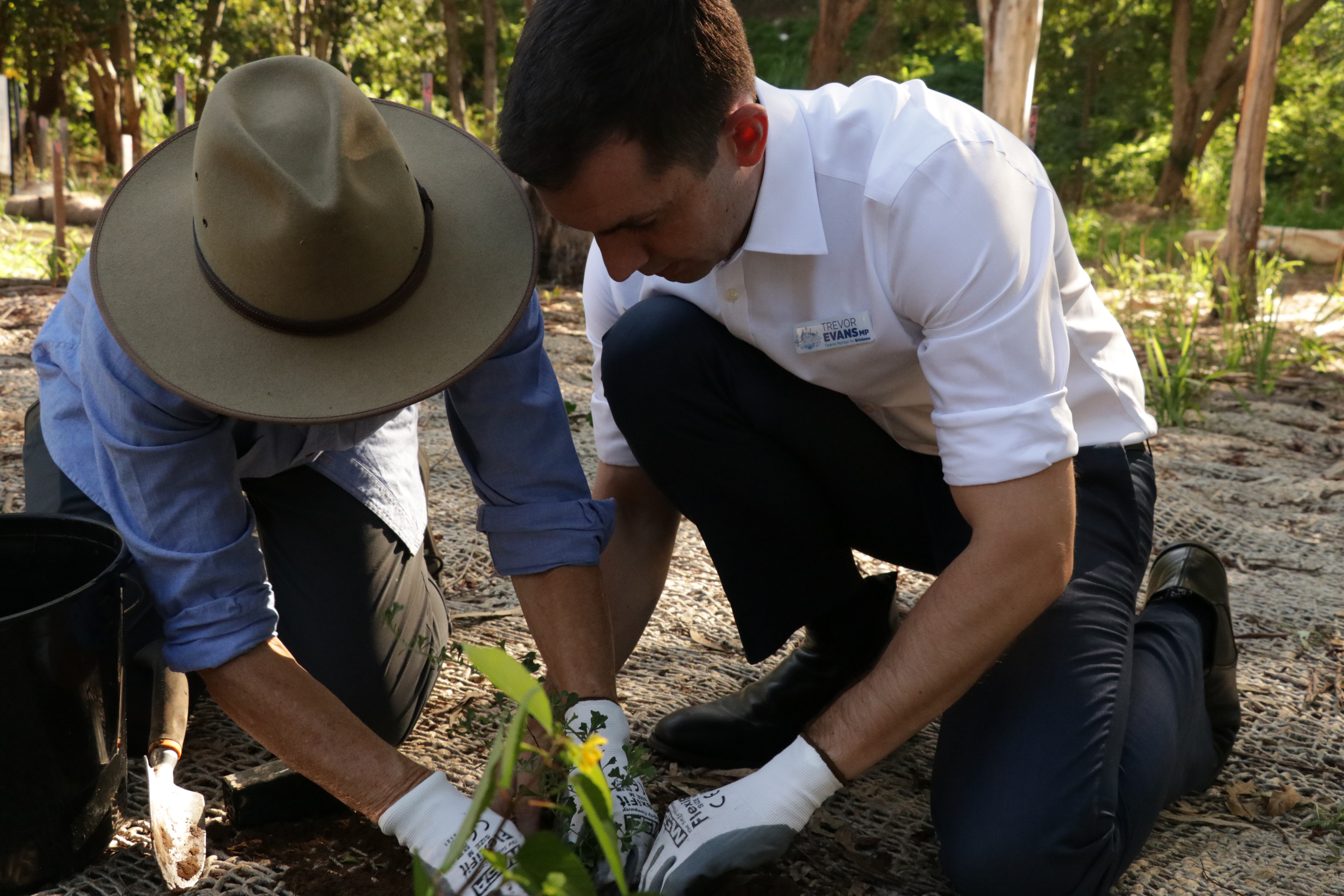 – Glenn presented on the Meet the Pollutants Project