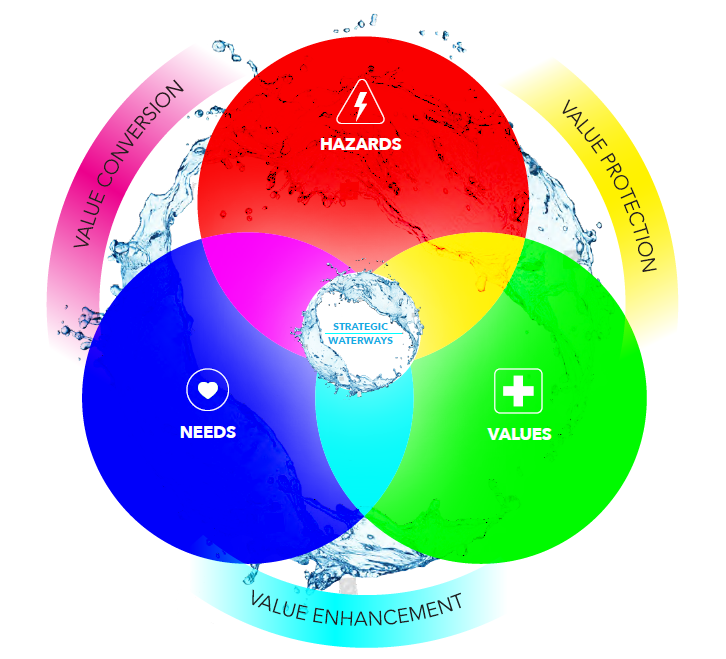 Version
Download

337

File Size

8.75 MB

File Count

1

Create Date

December 11, 2019

Last Updated

September 20, 2021
Strategic Waterways
Strategic Waterways is a new guideline and tool to help waterway managers to assess and
prioritise actions across the catchment. It takes a fresh look at the hazards damaging waterway
health and strategies to manage our water values.
It's unique colour-coding and scoring system means it is easy to:
• visualise waterway hazards, values and needs;
• diagnose what type of action is needed most;
• decide which sites are highest priority; and
• keep track of restoration progress for each section of waterway.
Version 1.4 - 24/09/2020