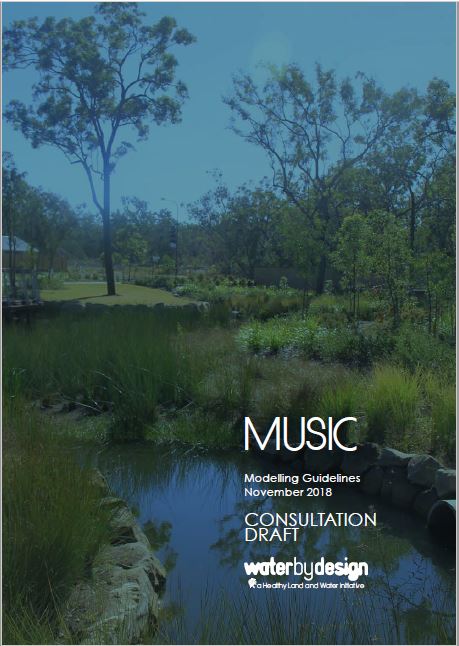 Version
Download

3036

File Size

4.43 MB

File Count

1

Create Date

November 6, 2018

Last Updated

February 9, 2021
MUSIC Guideline 2018
MUSIC Modelling forms a key part of the compliance approach for these policies, ensuring that all new applicable development meets the Urban Stormwater Management Design Objectives set out by the Queensland and local governments. Local government and natural resource management groups also use MUSIC modelling to strategically plan future investment in catchment management.
Special Note regarding the 2018 Draft:
- We note that while there is scope to improve the 2018 draft version, due to financial limitations we are unable to progress the MUSIC guideline as fast as we would like.
- The 2018 draft however constitutes and advancement of the science and practice and is an improvement on the 2010 version.
- We are working with the National WSUD Hub to discuss the prospect of national MUSIC guidelines, this may take some time.
- We recommend that the 2018 draft is adopted by LGAs for the time being.