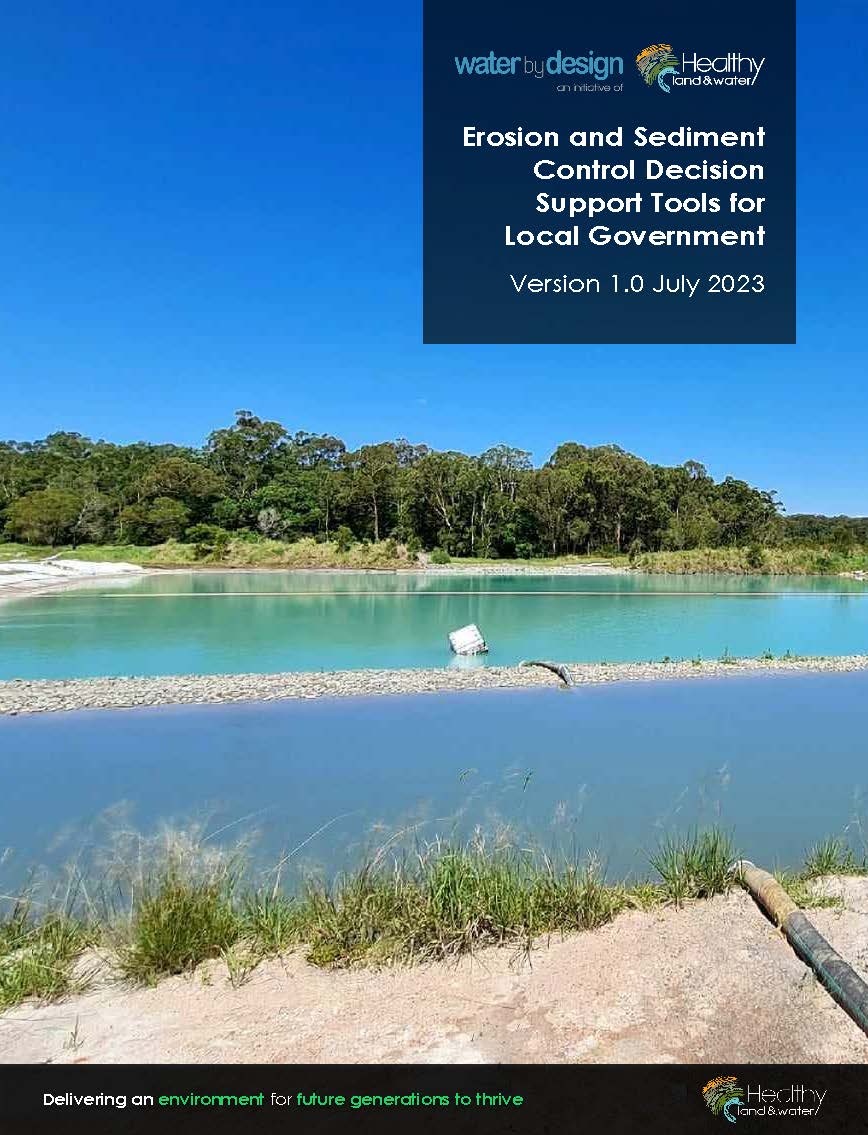 Version
Download

153

File Size

1.12 MB

File Count

1

Create Date

July 27, 2023

Last Updated

September 18, 2023
Erosion and Sediment Control Decision Support Tools for Local Government (Version 1.0 July 2023)
Water by Design was commissioned by the Queensland Government Department of Environmental and Science to develop several standard erosion and sediment control (ESC) decision support tools for use by local governments across Queensland. 
The purpose of these tools is to improve the consistency of ESC implementation and enforcement at a state level.
The Urban Stormwater and Erosion and Sediment Control Capacity Building program is funded through the Queensland Government's Investing in Our Environment for the Future Program and delivered by the Department of Environment and Science (DES).