Project Summary
The Davidson Street Creek Restoration project is an inspiring example of community, government and industry working together to improve and protect the environment.
In 2018, Healthy Land and Water launched a project to restore a section of Breakfast Creek that flows through Corbie Street Park, situated at the end of Davidson Street in Newmarket. The project – supported by Brisbane City Council, Save Our Water Zone and the state and federal governments – is designed to enhance the natural elements of Breakfast Creek and make it easier for the community to enjoy its surrounds through enhanced accessibility.
From the beginning, a key element of the project was community consultation and involvement. The 2017 Healthy Land and Water Report Card found that 31 per cent of residents living in the highly-urbanised Lower Brisbane catchment were interested in using their local waterways on a weekly basis, but only 30 per cent were motivated to protect them.
Healthy Land and Water believes that supporting communities to develop an emotional connection with their local waterways is crucial in protecting the health of South East Queensland's waterways.
The project team decided the most effective way to establish an emotional connection between Breakfast Creek and the community was to include local residents in the design of the restoration project. In March 2018, a community workshop was held in Corbie Street Park allowing residents to share their ideas on how to improve the creek and explain what the local environment meant to them.
In the months following the initial workshop, Healthy Land and Water devised a masterplan for the restoration. It included weeding, revegetation of native species, a new pathway, stormwater drains, a creek viewing area and rock installations.
On-site works began in October 2018 when contractors moved in to begin weeding and prepare the site for what is to come. As of December 2018, a new path was created and the landscaping works were completed in time for Christmas. The on-site works are set to continue into the new year.
Work began on the site with the help of the Brisbane City Council and both Australian and Queensland Governments. As well as this, we were able to work with St Ambrose School to help educate the next generation on the importance of a healthy waterway.
With help from Save our Water Ways Now (SOWN),in January of 2019, work began by planting hundreds of native trees transforming the area to something unrecognisable to what it was before. A big thing for us in this project was the community engagement making sure the community felt that their input was being heard since they will be the ones using and caring for this in the future. We also consulted SOWN a lot in regards to some of the habitats of local wildlife, advising us to leave a larger space than we originally anticipated for these animals.
As of July 2019, we launched our Water Sensitive Community Action focusing on our Davidson Street Project!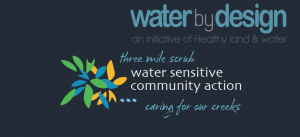 Otherwise, next time you're near Davidson Street head down and look out for our signage around Davidson Street! Make sure to scan the QR code to jump right to that part of the Water Sensitive Community Action Site.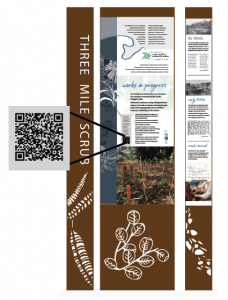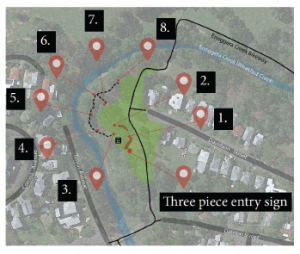 After working with the community, they have embraced this project very well expanding their skills to better look after this waterway.
Next time you're in the area, be sure to check out The Davidson Street Project!
Living Waterways Score
Please follow the link for the Davidson Street score card